Honorary Members
Lynn Pardue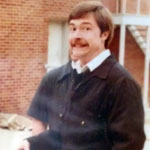 Lynn Pardue began his fire service career in 1974 as a volunteer with the Commerce Fire Department. He was hired by the City of Athens Fire Department in 1976, and obtained the rank of driver before taking a job as a program specialist with the Georgia Fire Academy in 1979.
As he began working at the Georgia Fire Academy the Smoke Diver program was barely a year old. With only a handful of instructors at the time, Lynn pitched in and assisted with many of the drills. He would spend a full day in the burn building during Thursday's heat day, and with the other program specialists, worked all the logistics for the course. As a result, Cortez Lawrence made Lynn an honorary Georgia Smoke Diver on February 22, 1980 during Class #4.
Lynn moved on from the fire academy and took a job as the training officer for the Hall County Fire Department in 1984. At the urging of his training assistant in Hall County, Art Miller, he returned to the Georgia Smoke Diver Course as a candidate in 1989. Art agreed to go back through the Georgia Smoke Diver class if Lynn would go, so they made a deal. As a result Lynn graduated and became Smoke Diver #408. Art earned his second Smoke Diver number (#407 - his original Smoke Diver number was #182).
Lynn took a position with Georgia Firefighter Standards and Training in 1995, and spent a couple years back at the Georgia Fire Academy from 2001 to 2004. He was then appointed Interim Director of Georgia Firefighter Standards and Training in 2004, and appointed Executive Director in 2005.
Larry Williams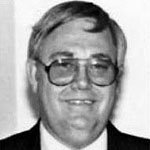 Larry Williams served in the Gainesville Fire Department before being hired as the Chief of the newly formed Hall County Fire Department. He left Hall County and became a program specialist for the Georgia Fire Academy, where he was instrumental in the success of the first several Smoke Diver classes.
Larry helped to develop the Water Survival Drills that are still taught in the program today. An avid SCUBA diver, Larry once experimented with an SCBA by taking it down and breathing off it at a depth of 60'.
Due to his dedication to firefighter training and his contributions to the Georgia Smoke Diver program, Cortez Lawrence made him an honorary Georgia Smoke Diver on February 22, 1980 during Class #4.
Larry became the Chief of the Smyrna Fire Department on February 18, 1985 where he served until his retirement on April 16, 2005. Larry was a major contributor to the fire service during his 41 year career.
Bobby Lynch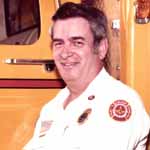 Bobby began his fire service career with United States Air Force in 1957. After his honorable discharge in 1961 he went to work as a firefighter with Dobbins Air Force Base in Marietta. He continued work at Dobbins where he became an instructor.
In 1978 he went to work for the Georgia Fire Academy as a Program Specialist. From 1978 until 1982 he worked at the fire academy and assisted with logistics, primarily running the Air Truck all day every day. In fact, Bobby and Larry Williams actually drove down to Ocala, FL to pick up the old fire academy air truck when it was brand new.
Cortez Lawrence made Bobby an honorary Georgia Smoke Diver on February 22, 1980 during Class #4. In 1982 Bobby left the fire academy and moved to Ft. Lauderdale, FL to serve as an instructor with the Ft. Lauderdale Airport Authority. He returned a year and a half later in 1984 and took a job with Georgia Firefighters Standards and Training, working with George Hope. In 1985 he took the training officers position at Lockheed Martin in Marietta and remained there for 20 years until he retired in 2005.
Eddie White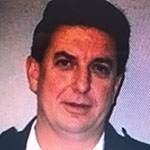 Eddie White began his career in July of 1973 with the Conyers Fire Department, where he became one of the first certified paramedics in the state of Georgia. He began teaching at the Georgia Fire Academy in 1982 and has led nearly every course in the curriculum at one time. He is known for training in Rope Rescue, Basic Firefighter and Fire Service Instructor courses. Eddie was the lead instructor for Rope Rescue and Instructor Development for ESE Training Associates, and a Fire Department Instructors Conference (FDIC) Hands-on Training Instructor. In 1990 the Conyers Fire Department consolidated with the Rockdale County Fire Dept and Eddie continued to serve as a Captain until his retirement in December 2007.
Because of his contributions to the fire service, his help with organizing the Smoke Diver reunion and his support of the Smoke Diver association, David Rhodes made Eddie an Honorary Smoke Diver on the Riverwalk in Augusta during the 1992 Georgia Firefighters Conference. Eddie continued his support and volunteered to lead the medical team during the return of the Smoke Diver course in 2005. Eddie continues to teach and serve the fire service through many organizations, including the Georgia Burn Foundation, the Georgia Mutual Aid Group (GMAG) and the Georgia Firefighters Association.
Kevin Hunt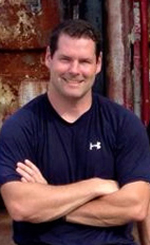 Kevin began his fire service career in 2004 as a civilian EMT with the Wayne Township Fire Department in Indianapolis, Indiana.  Shortly after being hired, Kevin was diagnosed with Multiple Myeloma (an unusual cancer of the blood) that left his kidneys permanently damaged.   After successful treatment and remission, Kevin returned to full duty with the fire department and went on to become a paramedic and merit firefighter.  Although working with Smoke Divers from Wayne Township and training to qualify for the Georgia Smoke Diver program, Kevin was not cleared medically to participate due to his medical history.
Smoke Daddy David Rhodes invited Kevin to be a guest during Class 42, working with the instructors and students to get the benefit of the training offered by the Smoke Diver program.  Kevin also helped to manage the medical division for the class and was an integral part of maintaining the health and safety of the students and the instructors.
Kevin continued to work with the program back in Indiana helping future candidates with their smoke diver training.  He returned for Class 43 to assist the medical division.  At the class graduation Kevin was made an honorary Georgia Smoke Diver.  He continues to work with both the Georgia and Indiana programs.  Kevin currently serves as a Firefighter/ Paramedic with the Franklin, TN Fire Department.
Chris Landreau - #798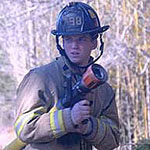 On Friday, June 17th, Coweta County Firefighter Chris Landreau became the 5th person to be named an Honorary Georgia Smoke Diver and the first honorary member to be issued a Georgia Smoke Diver number. Landreau completed the Georgia Smoke Diver qualification process in January of this year. He qualified number 11 along with three other Coweta department members. The 26 year old Landreau stepped up his training after he had qualified and enlisted several Coweta Smoke Divers, including Adam Westbrook, to help him make the final push toward mental and physical toughness.
During one of these training sessions he developed severe chest pains and difficulty breathing. He was taken to the hospital where a mass was discovered on his aorta. On February 4th the diagnosis was stage IV non-Hodgkin's lymphoma. Landreau immediately started a very aggressive chemo and radiation treatment regimen that required him to be in the hospital for days at a time. Meanwhile, the Coweta County Fire Department and the entire Coweta County community rallied behind him with fund raisers and family support.
Georgia Smoke Diver class 43 started without him on February 27th. On Wednesday "hump day" all the Smoke Diver Instructors wrote the initials CL on the backs of their hands as a show of support. Landreau was sent pictures of the instructors and other shots of the class during the week while he continued his treatments. His goal was to finish the treatments and get his strength back so that he could get on with life: being a husband, father, firefighter, and make another attempt at the Georgia Smoke Diver course.
Landreau continued his treatment during the spring and although his body was suffering from the massive amounts of radiation his mind remained strong. He stayed focused on recovery and was planning to return to work in August. Unfortunately the damage to the body resulted in a stroke on June 14th and Chris Landreau passed away.
Landreau was assigned personnel number 798 at the Coweta County Fire Department. During Smoke Diver Class 43 the last graduate received number 790. Given the fact that Landreau qualified for class 43, was training for the class when he collapsed, and was subsequently diagnosed the decision was made by the Chief Elders to issue Georgia Smoke Diver number 798 as an honorary number posthumously to Firefighter Chris Landreau.
Smoke Daddy David Rhodes said, "Chris has proven that he possessed the core values of a Smoke Diver by never giving up. The Coweta County Fire Department also exhibited strong leadership in the support that they organized, which demonstrated the 'be the go-to guy' spirit of a Smoke Diver. Chris was a living example of our creed: while his classmate earned their numbers with blood, sweat and tears he was earning his with blood, sweat, tears and ultimately his life". Rhodes presented the Coweta County Fire Department with a black t-shirt, Chris Landreau – Honorary Smoke Diver #798 certificate, and three copies of the Georgia Smoke Diver Core Values and Creed. Coweta County Smoke Diver Todd Moore then presented the items to Landreau's wife Amanda and his daughters, Kaylee and Kinsley.